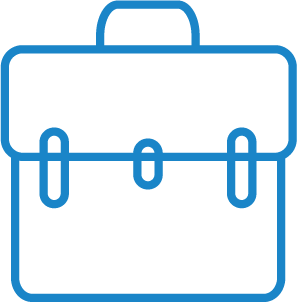 Business & Networking
What is a Hybrid Office and is it the future?
The concept of a Hybrid Office is becoming increasingly popular, it consists of workers conducting their work day either in the office or from home, which allows greater flexibility for when and where they perform their job tasks.
The hybrid office arrangement is designed so employees can rotate between working from the office, and working from home to perform their work day. Some organisations have different hybrid office structures such as office sharing where employees are allocated a certain ratio of time between the office and home, amongst other employees.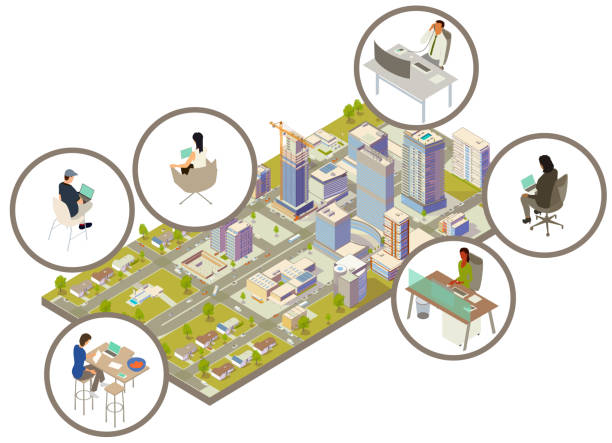 The impact of COVID -19 on Hybrid Offices
Since the global Covid-19 pandemic began complete companies have had to adapt to working from home full time, and being unable to attend the office due to Covid case numbers spiking, lack of social distancing and health orders. This in turn shifted the hybrid model to remote working 100% of the time.
However, with capacity limitations and certain state specific restrictions loosening this mean that more staff are able to transition certain days, and portions of their time back into the office. This concept of hybrid work arrangements was not unfamiliar prior to Covid-19, however due to working from home restrictions, it has quickly become the "New Normal" for organisations worldwide.
According to a recent study by Bloomberg in December 2021, which breaks down country statistics, the emergence of the omicron variant has prolonged the global return to the office. Therefore making Hybrid offices the viable option for gradually returning to the office.
To reinforce this, the reality is that the longer people are working remotely and experiencing the benefits of working from home, the less likely they'll be to want to return to the office full time, making hybrid offices a great solution.
The Perception and Future of the Hybrid Office
Although a Working From Home approach has long been possible with the correct technology, businesses have been hesitant to embrace a more flexible way of doing things, as productivity is one of the major concerns.
Telecommuters, on the other hand, are 20% to 50% more productive than their office-based counterparts, according to this study. In addition, according to Harvard Business School's senior lecturer of business administration, COVID-19 has fast tracked the acceptance of working from home by 20 years.
Despite the fact that there is still uncertainty about how work and life will adapt in the future, the office landscape has permanently shifted. According to Jim Underhill, CEO of Cresa, the office life that once existed has disappeared and he believes there will be no more densely-packed open-plan offices.
However, many companies are finding that the big offices aren't working well for them, and as a result it's more likely that they'll spread their workers across different locations to conduct business with clients and suppliers who can complete work tasks more efficiently.
Outside of large city centers, future generations may see smaller, satellite offices opening. Working in the office will become much less frequent, and solely to maintain company culture and morale that cannot be achieved via video calls and group communication platforms. The future workplace will combine the methods of remote and office working, with digital transformation leading the way.
How to Set Up a Hybrid Office
The most difficult factors for businesses that move offsite are installation and employee training. For companies who did not previously provide flexible working options, it's a foreign space. More organisations are incorporating a hybrid office structure as part a long-term strategy.
The steps to setting up a hybrid office:
1.Design a hybrid office policy
Putting a hybrid office policy in place establishes expectations and guidelines that employees can follow.
Define the policy and who it applies to - make sure you know who is working from home and who is coming into the office on set days. Outline criteria and state any job tasks that cannot be completed remotely.
Create rules for when employees will be remote vs. in the workplace - Will remote workers have to visit the office a few times a week, or at all? Will there be a unique remote working policy for each employee? Is it possible that managers will be in charge of their team's remote work schedule? Is there a requirement for staff to attend in person events or meetings? Are there any restrictions on the hours of operation for remote employees? List all the possibilities, as well as requirements, guidelines, and options.
Establish expectations for how employees will work – Will staff have access to their work computers remotely or keep them at home? Will the company provide a laptop? What technologies and applications must staff be familiar with and set up to complete daily work responsibilities and interact with colleagues? Ensure that all workers understand the tools and platforms that are required to perform their job role effectively remotely.
Increase security measures – It has never been more important to enhance security. Establish stringent security standards and procedures. Ensure that all workers are aware of potential hazards and how to avoid them, particularly if they work from home.
2. Redesign your office space
Consider the amount of room you'll need, such as desk space and technology equipment and set up per employee. Consider if you really need so much space with so many fewer workers in the office? Make efficient use of available space and keep up to date on the most recent safety standards. Due to COVID-19, and social distancing orders, hybrid offices will require greater spacing between work spaces.
If employees simply come in for meetings or special events, rearrange the space to promote cooperation and efficiency. If the area is meant more for existing and potential customers; arrange it accordingly. Keep in mind that headquarters and other global offices serve as focal points for the corporate brand. The area should still express organisational principles, despite the fact that it won't receive as much traffic as it did previously.
3. Invest in technology equipment
It's critical to figure out how much hardware and software it will take to run your business. Will you provide employees with computers, laptops, monitors, headsets, webcams, etc.? What software licenses are required, and what platforms and tools will each employee require in order to carry out their job description.
Important factors to consider:
Remote Access - The conventional approach to remote work – via a company's VPN – isn't always the greatest for bigger firms since it is pricey and difficult to scale. BYOD (Bring Your Own Device) and remote access might also be an option. If you decide to go with remote access, you'll need assistance from your staff in setting up their remote working environment. When looking for a remote access solution, consider security, dependability, pricing, and user friendliness.
Project Management - Explore the many project management solutions accessible and choose one that is appropriate for your needs and budget.
Instant Communication - Preferred communication software include Slack, Zoom, Skype, Microsoft Teams and Google Meet. Employees may talk to one another and participate in video meetings using these applications.
Team Collaboration - A remote team may need access to financial data, and collaboration is important. Google Drive and Microsoft Teams are two of the most popular options for this.
Management and control - Software like Hubstaff and Officevibe makes handling a mixed team a lot easier.
Advantages and Disadvantages of a Hybrid Office
There are both advantages and disadvantages that come with mixed workplace arrangement. These can depend on the perspective of the employee vs the employer.
Advantages
Regardless of mixed opinions, studies suggest that the advantages of hybrid offices outweighs the disadvantages for both businesses and employees. The benefits are listed below:
Productivity increases - Telecommuters have fewer social interactions and require more rest, which helps them stay alert and focused.
Lower stress levels - People who work remotely, even once a month, are happier and less stressed than those who don't according to recent studies.
Cost savings - Even half of the time, working remotely saves both employers and workers money. Working from home saves money on travel expenses such as bus fares and petrol, while businesses save on supplies, as well as other expenditures.
Improved employee retention - Companies that provide flexible work options have a 25% lower employee turnover, according to these studies.
Disadvantages for Employees
Lack of regular routine - When you work from home and commute, it's hard to get a solid weekly routine in place.
Limited face-to-face time - Many individuals look forward to going to work every day in order to socialise, brainstorm, and collaborate with their colleagues and seniors.
Inclusion problems - Employees who work from home are not as "in the loop" as office employees and don't receive as much face-to-face time with their seniors, therefore communication and progression may be delayed.
Disadvantages for Employers
Cybersecurity issues - In today's digital world, security is a top priority, and with more individuals working from home than ever before, risks are on the increase. In a hybrid system, implementing security measures becomes much more challenging.
Team management - When staff members are dispersed and can only communicate virtually, dealing with them efficiently may be difficult.
Communication gaps - For seniors executives, having the ability to contact personnel at any time and have a face-to-face conversation is invaluable.
Looking to establish a new business & set up a Hybrid Office structure?
Servcorp provides a one-stop-shop solution with tailored service packages for businesses looking to establish themselves within new global markets.
Servcorp provides many coworking and virtual offices for hybrid working arrangements which allows you to position your business with a quality image when you incorporate with one of our five 5-star CBD addresses including mail and courier management.