Flying High – The new wave of Remote Working in Malaysia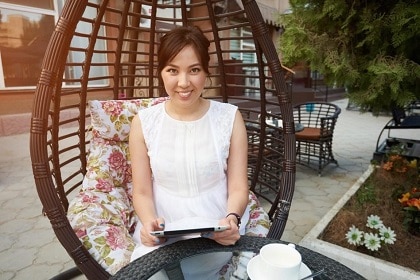 Doing business in a foreign country can be intimidating. Understanding the local business culture and customs, language barriers, regulatory requirements, tax codes and a myriad of other potential roadblocks can potentially stand in the way of creating a successful venture.
However, some countries are committed to making life easier for foreign individuals or organisations to establish a business presence. Malaysia is quite emphatically in that category. While major world powers such as the USA and UK struggle under their political upheavals that see them turning inward, Malaysia has had the welcome mat firmly in place for foreign businesses that are considering setting up shop in Asia.
1. Melting Pot
Malaysia is already a fascinating cultural melting pot with three very different cultures all living, working and thriving in peaceful coexistence. Malays, Chinese and Indians are more than ever working together in harmony and creating the kind of stability and compatibility that is the perfect backdrop for economic success and successful globalisation. It is no wonder, therefore, that Malaysian businesses are so open to dealing with overseas companies. The ability to bridge cultures is ingrained in their business DNA and makes them welcoming and eager partners in business
2. Pass the Remote
With so many businesses of all shapes and sizes taking advantage of the favourable climate, the need for a flexible working arrangement has never been greater. Not every organisation has the resources to rent and maintain an office. For many, they do not need a time-consuming, expensive and complicated experience. For many, remote working has become the go-to option and a growing number of local Malaysian businesses are following suit. Google "remote working Malaysia" and you will find pages and pages of job listings for companies in a wide variety of industries that offer, or actively encourage, flexible work arrangements for their employees.
3. Time For a Change
It is no accident. The Malaysian economy was traditionally resource-based. Over time, the nation developed an increased dependence on petroleum and gas exports for its livelihood. The Malaysian government, seeing the dangers in this over-reliance has been hard at work diversifying the economy. Today, service and technology businesses make up the lion's share of economic activity in this vibrant nation. These industries lend themselves perfectly to the remote working revolution. With the digital infrastructure well and truly in place, the idea has indeed taken off.
Having said all that a purely remote workforce can have its downsides. As progressive as Malaysia may be in some ways, in other aspects it remains a little more on the conservative side. Business meetings, for example, are typically somewhat more formal affairs. Malaysian business people may frequently spend much of the time in the early stages of a business relationship building up a healthy rapport and sense of mutual trust. Having a real base in which to engage with your local counterparts can be a considerable advantage and send the message that you are here to stay and is dangerous.
Servcorp virtual offices are the perfect solution to this dilemma. With our virtual office packages, you will have everything that you need to conduct meetings in style. Also, you will get an address at one of our three prestigious locations in Kuala Lumpur, a local telephone number staffed by a receptionist and numerous other features. We have a variety of different packages to suit your specific business requirements. Most importantly, you can do this all at a fraction of the cost of maintaining a real office and with absolutely no fuss and hassle. Just select the package that is right for you and you will be well on your way to creating a fabulous impression.
Once you are meeting are done, you can feel free to head back home, put on your pj's and revel in the joys of the remote working lifestyle!