5 Reasons SMEs are Saying Goodbye to the Traditional Office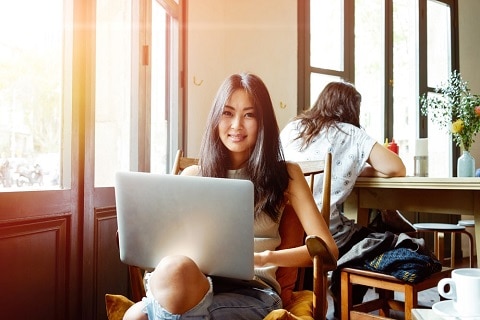 In our ever-connected world, you hear the phrases 'work remotely', 'laptop lifestyle' or 'digital nomad' being thrown around. The way we work is changing and so is the way businesses choose to conduct that work.
More and more, people want flexibility - there's a push for a move away from the 9-5 grind and fixed location workplaces and a drive towards ease of transition from place to place, and location independence. The businesses that employ this workforce are adapting to the trend. SMEs are now steering away from the traditional office and leaning more in favour of the serviced office.
Here are five reasons why.
1. Greater Flexibility with Less Risk
For SMEs, the future can often be uncertain. Rental and lease agreements on traditional office spaces can often lock you into a contract for years. It can be daunting when your revenue stream is unpredictable and holds you to the size of the premises you started with should growth be required.
Serviced offices, on the other hand, can be rented for a month at a time, allowing you the option to upscale or downgrade according to your business growth. You can embark on your business venture without the stress of being locked into long-term overheads.
2. Instant Access to Facilities
When renting a traditional office in Kuala Lumpur, you then have to go about kitting it out with all the equipment, furniture and facilities you need for the day-to-day running of your SME. There's a whole lot of stress and hassle involved (especially if you're not a Bahasa Malaysia speaker) as well as the added cost that comes with setting all of these services up and that can be a distraction from focusing on what matters - business.
With a serviced office in Malaysia, all of these essential facilities come ready to go and included in your monthly package. You can often be up and running and in business in your office on the same day! It is ideal for SMEs as you can upgrade your space and facilities according to your business' growth.
3. Less Administration
As an SME owner, you will want to spend your valuable time concentrating on your business and its growth. You will not want to have to waste time on minor administrative tasks such as sorting through electricity bills, getting the internet connection upgraded or generally managing the office.
With a serviced office, all of these essential background tasks are taken care off. That paper jam in the copier will not be an issue!
4. Greater Opportunity to Network
In traditional office spaces, yours may be the only business in the building, or you might share the building with completely unrelated enterprises, thus cutting you off from creating new business connections.
As they say in business, "It's not what you know, it's whom you know."
A serviced office in Malaysia offers guaranteed access to meeting rooms and boardrooms as well as private offices and Coworking spaces. It promotes an environment of contact and engagement with like-minded professionals with common objectives and challenges, and with this network of invaluable connections, your business can only thrive and develop.
5. Improve Corporate Identity
In business, a first impression is everything and can even make or break a business deal. Since most SMEs cannot afford to rent a traditional long-term office in the prime CBD areas of Kuala Lumpur, serviced offices provide an affordable, low-risk option in the thick of the entrepreneurial action.
They also impress clients and potential business partners with modern furnishings and the latest office equipment all located in a central business district of Kuala Lumpur with impressive panoramic views of the city.